Huge range
more than 2000 concentrates

Free delivery
on orders over R750

Shipping
to your door from R99 JHB/PTA

International Shipping
Via DHL or your own courier
Discover a World of Premium Food Flavoring
Our goal is to provide premium food flavoring to both professionals and enthusiasts. With an extensive collection of over 1500 flavors sourced from 27 renowned flavor houses, we empower our customers to enhance their recipes with a myriad of savory, sweet, and complex tastes.

Whether you're a seasoned professional or an aspiring flavorist, our diverse range of flavors allows you to explore, experiment, and elevate your creations to new heights. Join us on an exciting journey into the world of flavor creation, where we're here to support and inspire you every step of the way. Let us be your trusted partner as you unlock the endless possibilities
Innovation meets Convenience
Graduated VG
Introducing a versatile solution to make mixing easier. Crafted for a seamless & effortless experience. This product includes 80ml of VG pre-filled in a 120ml Graduated Bottle, allowing you to achieve precise and consistent mixes every time.
VIEW NOW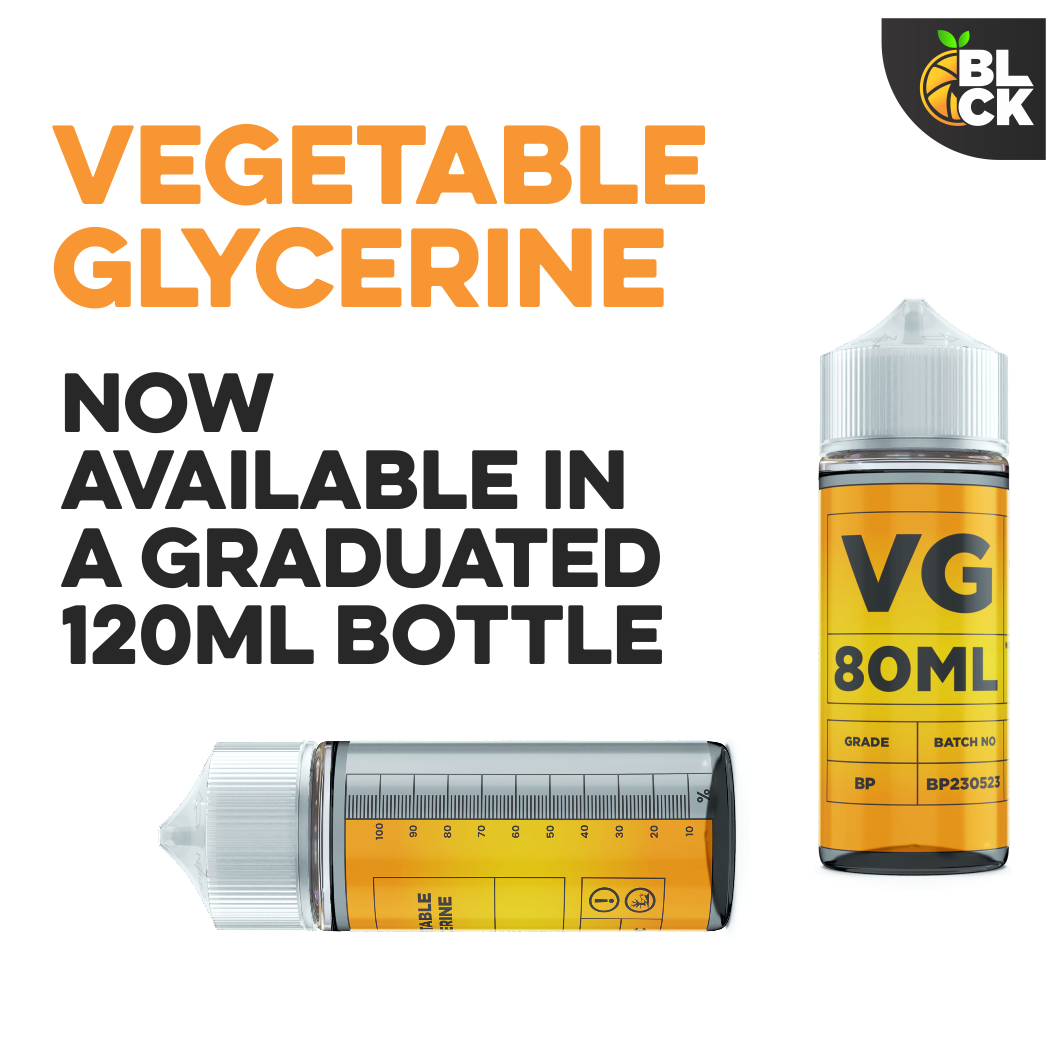 AuNic Additives
Introducing the ideal partner for our Graduated VG. Simply add to your base & achieve your preferred nicotine strength effortlessly. With sealed freshness and unparalleled quality, Embrace personalization & enjoy a truly tailored experience like no other.
VIEW NOW
SOUTH AFRICA's PREMIUM FLAVOUR CONCENTRATE SUPPLIER
Established in 2016, we at BLCK have solidified ourselves in the South African market as suppliers of high-quality, premium multi-purpose flavoured concentrates, bases and additives that add value to a variety of industries. We source product from countries around the world and do not manufacture any products locally.
Our flavours can be used in food and beverage products such as soft drinks, juices, dairy products, bakery items, and confectionery. Additionally, our flavours are used in pharmaceuticals, personal care products, nutraceuticals, and industrial applications, such as cleaning products and industrial coatings. We offer a diverse range of flavours that cater to a variety of tastes and preferences, and our team works closely with customers to provide exceptional service and support. Our goal is to help our customers create unique products that stand out in the marketplace and enhance the product experience for their consumers.
WHY US?
We pride ourselves on being a top supplier of high-quality, multi-purpose flavoured concentrates. With over 1500 different flavours, the possibilities are endless, and we are constantly innovating to bring our customers the latest and greatest flavour trends. We understand the importance of offering competitive prices without compromising on quality, and we are committed to delivering products that exceed our customers' expectations. Our team works closely with customers to provide exceptional service and support, ensuring that their specific requirements are met. We are committed to timely delivery and always strive to meet our customers' deadlines. Our goal is to be a trusted partner for our customers, offering them superior products and services that enhance their product offerings and add value to their businesses.
COMPETITIVE WHOLESALE PRICES
Our warehouse is stocked with a vast selection of high-quality flavoured concentrates, and our team is dedicated to ensuring that our customers receive the best deal possible. With our extensive inventory and stock on hand, we are able to offer our customers competitive pricing without sacrificing on quality. Whether you are looking for a specific flavour or need help selecting from our vast selection, our team is here to provide you with personalized support and exceptional service. We are committed to delivering superior products and services to help our customers succeed, and we invite you to contact us to learn more about our competitive wholesale pricing options.
Adding Flavour, One Concentrate at a Time.